Post by TheFirebrand on Apr 5, 2013 8:27:35 GMT -6
We support a piece of paper that declares our already natural rights. We honor a flag that was designed by a government that has intended to enslave us all along. We unbiblically swear oaths and pledge allegiances to idol causes ...
We defend an amendment that states "shall not be infringed" and "well regulated militia" yet we do not have many state or community militias as we should and we have allowed 1000's of infringements on the amendment ...
We "support our troops" who are sent off with the pretense of defending freedom while the same government they work for sits behind their desks signing our freedoms away on more paper ...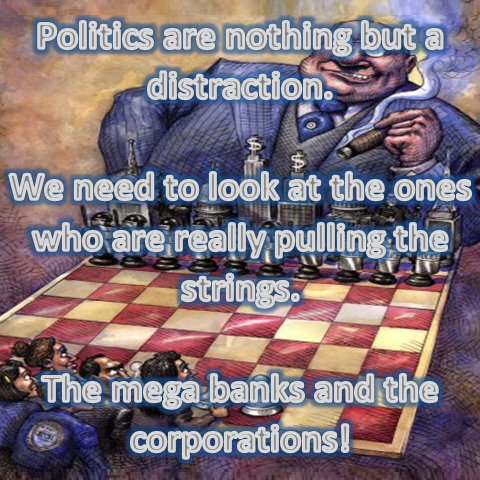 We criticize a president who is not even the one in power instead of going after those who hold the scepter. We keep right on buying into the very system that is brainwashing and conditioning us and our children into slavery. Schools and vaccinations were regulated for this purpose. For the past 200 years since the Constitution was allegedly written our rights have never stopped being taken one by one ...
And what do we do about it? Bitch? Shake our heads? Cry, Complain? Protest? Hold up signs? And yet we wonder why things only continue to get worse ...
We go to worldly, money built, materialized, idol filled, pagan spoiled churches and pray to God under the assumption that He accepts the things we do as men and call ourselves His followers. Many believe their big comfortable homes and expensive cars and nice clothes are gifts from God. I'm sorry but you have sold out to the devil in your selfishness and greed and those are gifts from him more times than not ...
This was supposed to have been a Christian nation? It was not even built on godly credentials. I'm reminded of Egypt (Even Rome) in the way this nation was built. Maybe on a smaller more prolonged scale, but the same nonetheless.
We sit around griping and moaning, asking "how did it get like this?" "We the People" allowed it! In a sense, we got what we asked for ...
We are a nation of sheep corralled by wolves.